Collection:

TANNOY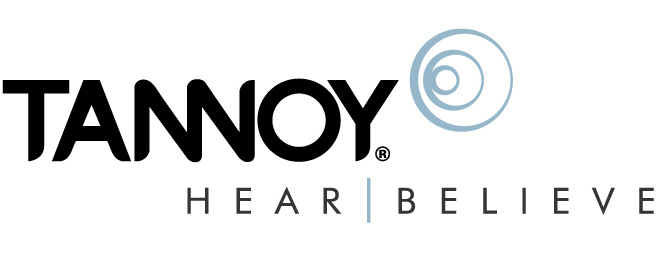 Over 80 Years of Audio Invention
Few companies' products have such a profound impact on our lives that their names enter the dictionary as generic descriptions for their inventions. There are notable exceptions such as Biro, for its ballpoint pen and Hoover for its vacuum cleaner. But in the audio field, Tannoy stands alone for its success in developing early public address systems and then continuing its reputation for pioneering audio solutions. The word Tannoy is synonymous with sound, appearing in the dictionary as: 'a communications system with loudspeakers, used for making announcements in public buildings.' The phrase 'Over the Tannoy' is universally used to describe a PA announcement.
Tannoy is one of the oldest and most prestigious audio brands in the world, having been founded as the Tulsemere Manufacturing Company back in 1926. The name originates from a solid-state rectifier invented by company founder, Guy Fountain, made from an alloy or mixture of Tantalum and Lead. This Tantalum-Lead Alloy was the basis of the now world famous brand name of Tannoy. 
Worldwide Presence
Today, Tannoy is the brand name that can be found not only in the homes of discerning hi-fi enthusiasts across the globe, but in some of the most prestigious audio installations throughout the world. Examples include the Hong Kong Convention Centre, the Sydney Opera House, the London Palladium and the Bellagio and Hard Rock Hotels in Las Vegas, and most recently, the Burj Khalifa and Atlantis Hotel Resort in Dubai and Yas Marina Hotel on the Abu Dhabi F1 circuit to name but just a few. The company's Scottish factory HQ is located in Coatbridge, near Glasgow where they've been based for the past 35 years. Indeed, all Tannoy products are still conceived, designed and developed at their UK base to this day, as well as extensive manufacturing.
Product development has been even more energetic and exciting since Tannoy became part of the TC Group of companies in 2002.
TC Group now comprises of several individual audio technology businesses, which includes TC Electronic, a leader in MI and studio products, as well as Swedish amplification specialists Lab.gruppen and signal processing innovators Lake. The combined expertise of Tannoy, Lab.gruppen, Lake and TC Electronic is allowing the companies to share research and development and award-winning products like Tannoy's new QFlex range bear testament to this exciting synergy.
The Originators of True Point Source
Presently, Tannoy remains active in three key audio sectors: Residential Hi-Fi, Installed Sound and Studio Monitoring. In each of these market sectors, Tannoy continues to incorporate highly developed derivatives of the Dual Concentric™ point source driver into its products maintaining the sound principles behind the original design concept in that it combines transparent, fluid performance with true point source symmetrical dispersion properties. The recent introduction of the highly acclaimed VQ Series sound reinforcement system and new Kingdom Royal flagship hi-fidelity loudspeaker are prime examples of this cutting edge evolution of a consistently developed principle.
Sorry, there are no products in this collection