ASLC type (XLR connector)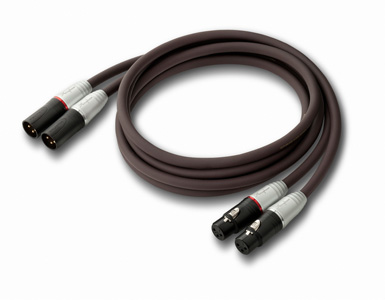 Includes XLR type connectors with gold-plated terminals with low contact resistance and superior corrosion resistance.

By using an 8-core multi-hybrid construction with 2 sets of 4 different types of wires – including class 7N high-grade copper wire – the SR Series delivers extremely pure transmission with reduced loss at the range limits.

A high-density braid and double-layer structure with aluminum foil tape over the 192 φ 0.1 mm annealed copper wires reduces capacitance and creates excellent shielding results.
SR Series Cable Specifications
 
Phono plug
Configuration
8-core multi-hybrid construction
Insulator
Polyethylene
Exterior insulation material
PVC Dark brown φ8.7
Central conductor
Class 7N high-grade copper wire
+ 3 types of copper wire
Shielded conductor
Annealed copper wire × 192
Conductor resistance (mΩ/m)
9
Capacitance (pF/m)
187.5
Inductance (μH/m)
0.51

Available in 1.0m, 1.5m, 3.0m, 5.0m, 7.5m, 10.0m (Please call for price of 3.0m, 5.0m, 7.0m or 10.0m)

Save